Rippel Brothers Academy
Founded in 2009
Our purpose is to raise awareness and to endear the general movement of the body, the sports, the preforming arts and other branches of art to everyone independently of gender or age. Our system includes teaching students from the basics, through advanced level, to master degree, with the help of internationally acknowledged teachers.
WHAT WE TEACH
The academy was founded by Ferenc Rippel and Viktor Rippel in 2009, with the purpose of coordinating the sport and the preforming arts. In their system all of the training sessions take place under the help and supervision of multiple coaches. All those who arrive to the training are separated into groups based on their knowledge and this is how the sessions are continued in the different areas. The Rippel Academy educates its students in 3 mayor departments: ACROBATICS, AERIAL ARTS, BALANCING SKILLS.
The structure of the training sessions:
Several trainers attend all of the sessions so in each territory there is a particular coach who is a specialist in its area. The trainings start with a joint warmup after that everybody gets separated into groups. Primarily the students are divided accordingly by their level of knowledge secondly by their age group, through the training everybody gets to experience each area by rotation. Lastly a combined strengthening closes the training which is followed by free practice.
The difference lies in the method and the purpose.
With the basic training we would like to offer the proper basis. Not only for acrobatic art but also for every movement. The strengthening of the skeletal muscles, the body awareness, the work-morale, the discipline, the knowing of the supplies of an acrobat and the mastery of fundamental routines is something our group cherishes and intends to pass on and above all thinks is important to each and everyone out there who is interested in learning from us. At this stage the students may be able to chose which department interests them the most, which is the one they find the most pleasure in and what are they talented in.
During the advanced training sessions everybody has the opportunity to practice and improve more on the selected device. On one hand the goal of the advanced level is to help the efficient work, on the other hand to ensure a safe level of knowledge in every area. Here we deal with everyone individually and the training is physically more incriminatory, plus more concentration and care is demanded.
YOUR PLACE IS HERE WITH US AT RIPPEL ACADEMY, IF:
you are bored of the stuffy gyms and you would like to experience something new,
you would like to enroll your kid to an after school activity,
maybe you would love exercise together with you family,
you are an extraordinary person who would like get a taste of something different and new,
you are a middle-aged adult who is ready for a life changing experience or a change in lifestyle,
you are an already experienced performer and would like to develop further or to practice somewhere or to become a star,
you are an ex-athlete who sees fantasy in the preforming arts.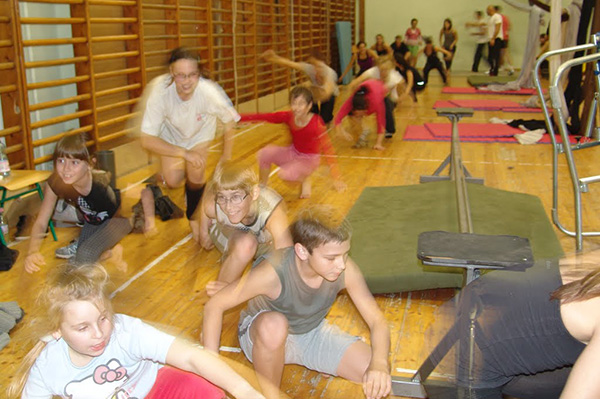 BASIC TRAINING
Recommended minimum age:
7 years,no upper age limit
Training days:
Monday,Wednesday :17.00 – 18.00.
You can join anytime, we do not have semesters.
There is no need for previous experience.
MORE INFORMATION
Daily ticket price: 1.700,- Ft.
Monthly pass (Valid for 30 days) : 10.000,- Ft.
ADVANCED TRAINING
Recommended minimum age:
10 years,no upper age limit!
Training days:
Monday,Wednesday,Friday : 18.00 – 20.00
You can join anytime, we do not have semesters.
There is no need for previous experience.
MORE INFORMATION
Daily ticket price: 2.700,- Ft
Monthly pass (Valid for 30 days) : 18.000,- Ft
10 occasion pass: 20.000,- Ft
Sibling discount in case of monthly pass: 10%
MASTERS TRAINING
Recommended minimum age:
16 years,no upper age limit
Training days:
(According to previous discussion)
We recommend it to trained acrobats!
We develop a personalized training program only for you.
MORE INFORMATION
Prices may vary.
ADDITIONAL INFORMATION YOU MAY WANT TO KNOW:
The venue :
1151 Budapest XV. Rákospalota, Fő út 70 (Wágner Manó Park)
Dózsa György High school and Dance art school
Possible methods of payment:
At the Academy with cash or by wire transfer.
Notes:
*The prices are valid till withdrawal.

*The RBA tickets are registered to one individual and they are not transferable.

*We maintain the right of
commutation.
FERENC RIPPEL
FOUNDER, CEO
Acrobatics, Balance Aerial
VIKTOR RIPPEL
CO FOUNDER
Acrobatics, Balance Aerial
EMESE JUNI
RBA Director
Aerial skills, Acrobatics and Balance
Gyula Molnár
Acrobatics, Balance
The RBA summer camp is going to be an exceptional ,entertaining and extreme possibility of a pastime, where beside the Rippel Brothers training ,other cool and awesome program options will be waiting for you, for example: Going to the beach, boating on the llake, creative team programs, funny and playful contests, campfire, adventure parks etc…

All of this with happiness, new friends, super experiences and of course with lots and lots of training.

Not only all the young and old campers at RBA are going to have an unforgettable summer experience, but also they will learn all of the tips and tricks what the acrobat profession and the circus world can offer from outstanding professionals in a safe environment.
There is no basic requirement, just for you to love to move and to endure the load. We are looking forward to everyone from 6 to 99 years old.
See YOU IN THE RIPPEL ACADEMY!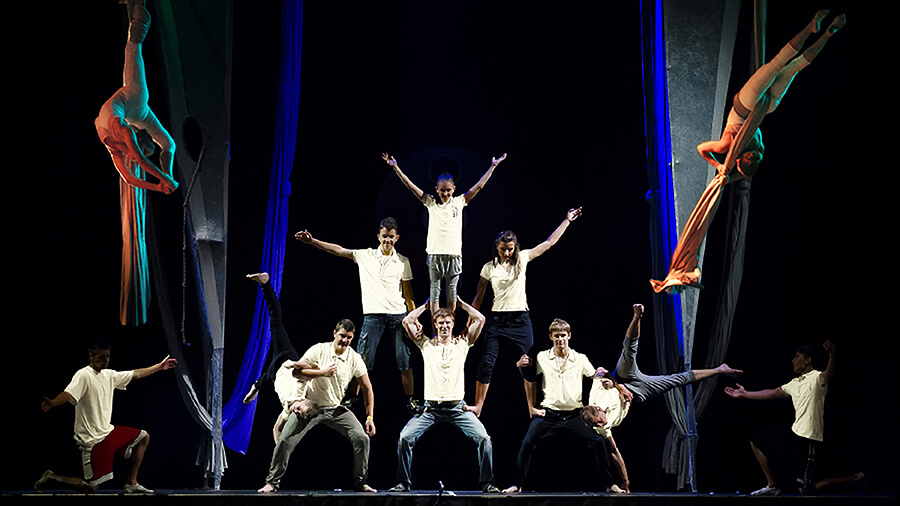 YOU ARE CURRENTLY VIEWING THE RBA WEBSITE.